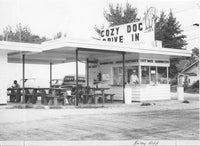 Comfort Food
Cozy Dog has been serving the public for over 70 years.  We still use the same batter recipe that Ed Waldmire developed back in 1946.
We still serve Ed's homemade chili with our own Cozy Dog chili spice that Ed developed.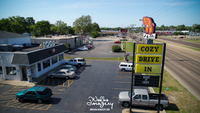 Video Provided by Walko Imagery
AN ECLECTIC SOCIETY LLC COMPANY
www.walkoimagery.com
Location
Cozy Dog Drive In
2935 S. 6th St.
Springfield, IL 62703
Mon - Fri, 8am - 8pm
Saturday, 8am - 8pm
Sunday - Closed
See hours page for Holiday Closures